A prominent Pakistani journalist and human rights activist, Khurram Zaki, has been shot dead in Karachi.
Mr Zaki was dining in a restaurant in the city's north when suspects opened fire from motorbikes, reports say.
He was an editor of the website Let us Build Pakistan, which condemns sectarianism and is seen as promoting democratic and progressive values.


The spokesman for a splinter group of the Pakistani Taliban has said they were behind the shooting.


He said they killed him because of his recent campaign against a cleric of the Red Mosque in Islamabad.
Mr Zaki and other campaigners had filed a court case charging Abdul Aziz with incitement to hatred and violence against the Shia minority.
The case was brought in response to the cleric's refusal to condemn attacks such as that on a school in Peshawar in 2014 in which 152 people, most of them schoolchildren, were killed.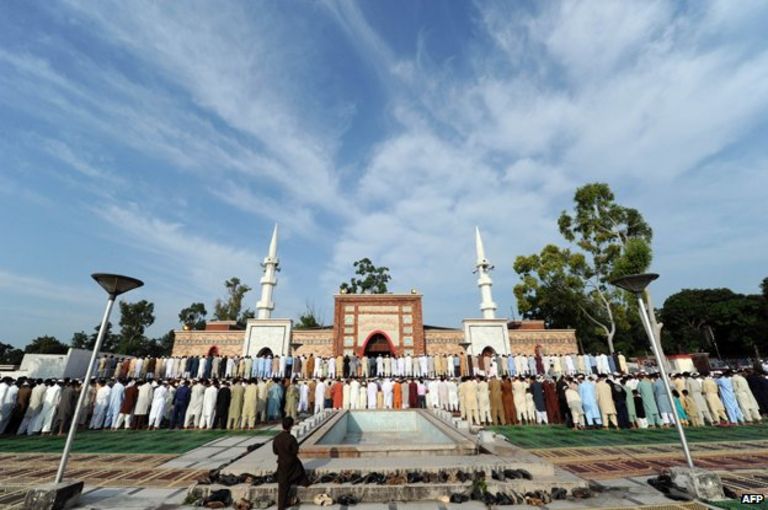 Standing up to Lal Masjid
Zaki was last in the media limelight alongside activist Jibran Nasir in a campaign against Lal Masjid cleric Maulana Abdul Aziz for inciting hatred against Shia Muslims. The campaigners had managed to get a case registered against Aziz.


In his complaint for registration of the case, Zaki had stated that Maulana Aziz and Jamia Hafsa-Lal Masjid released a video message in which the cleric attempted to incite sectarian hatred and violence against Shia Muslims by blaming them for leading the civil society campaign against him and Lal Masjid-Jamia Hafsa. Maulana Aziz also accused Inter-Services Intelligence (ISI) and its officials of supporting and promoting a sectarian agenda by trying to concoct false and fabricated evidence against him. He specifically accused an unnamed serving brigadier in the agency, who he claimed belongs to the Shia sect, Zaki had added.
The activist's complaint further stated that such allegations were obvious and deliberate attempts from Aziz' side to malign and divide the national institution on sectarian lines, by fomenting sectarian hatred among the rank and file of the intelligence agency.
He went on to say that such attempts to scandalise ISI falls out of the fair perimetres of genuine academic criticism of the wrongdoings of any state institution as no evidence was put forward to support his allegations.
Rights activist Sabeen Mahmud, who was also gunned down in Karachi, had taken part in the protest against Lal Masjid as well.
'Killed by sectarian outfits'
A spokesperson of Majlis Wahdat Muslimeen (MWM) said that Khurram Zaki, 40, was not only a prominent civil society activist but also a religious scholar who tended to attend programmes on various TV channels.
The MWM spokesperson said they believed that banned sectarian outfits were involved in this gruesome murder.

                                                                                    

                                                                                        MSP
Do you like this post?
---
@movesolpeacepk
tweeted this page.
2016-05-08 09:44:56 -0400
Msp Admin
published this page in
MSP is on the Move
2016-05-08 09:33:05 -0400