BAHAWALPUR: At least 149 people were burnt alive and dozens injured when an oil tanker caught fire and exploded near Bahawalpur where a large number of people had gathered to collect petrol from the overturned tanker, rescue services said.

According to details, people from nearby areas were collecting fuel from the oil tanker which had skidded off the national highway and overturned in Ahmed Pur Sharqia on Sunday morning. A large number of motorcycles and vehicles can be seen burnt in the huge fire.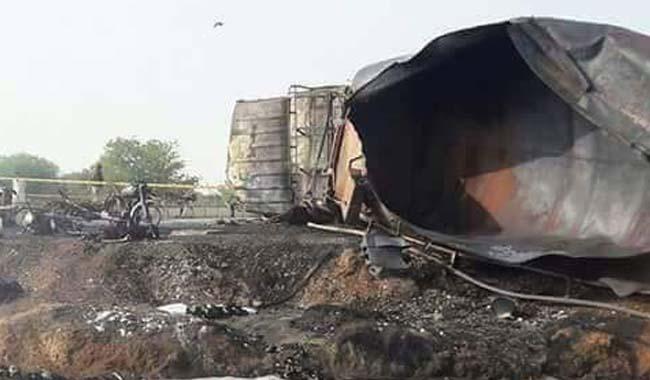 The injured were moved to Bahawalpur Victoria Hospital and other health facilities. The death toll may rise as the affected are said to be in critical condition.

The police said that oil tanker carrying 50,000 liters of oil was on its way from Karachi to Lahore when it slipped from road and overturned in Kachi Pul area, some eight kilometers off Ahmedpur Sharqia city.
"People living in roadside villages, carrying domestic pots rushed to the scene to collect oil and they also made phone calls to their relatives living in other villages to immediate come to collect oil," they said.
They said that Motorway Police reached the scene and urged the people to keep them away from the tanker as fire could erupt in the vehicle, adding that but people including women and children did not respond to the request and continue collecting oil into pots.
Hospitals on high alert:
Emergency was declared in the hospitals and doctors and paramedical staff were called in from other districts to cope with the calamity.
Ahmedpur Sharqia Health Center and Bahawalpur's Victoria Hospital have no burn wards while the injured have suffered burn injuries on 80 percent part of their bodies. A major such facility is available in Multan's Nishtar Hospital.
"According to the initial reports, somebody tried to light a cigarette, and when the spilt fuel caught fire, leading to the tanker´s explosion," Jam Sajjad Hussain, spokesman for the rescue workers service said.
Firefighters fought the flames for over two hours before extinguishing the fire.
Bodies were badly burnt and beyond identification. Punjab Minister Rana Sanullah said DNA tests are being conducted for identification.
Punjab Chief Minister Shehbaz Sharif expressed grief on the tragedy and sought immediate report into the incident. The CM directed officials concerned to make all the necessary arrangements for the treatment of the injured.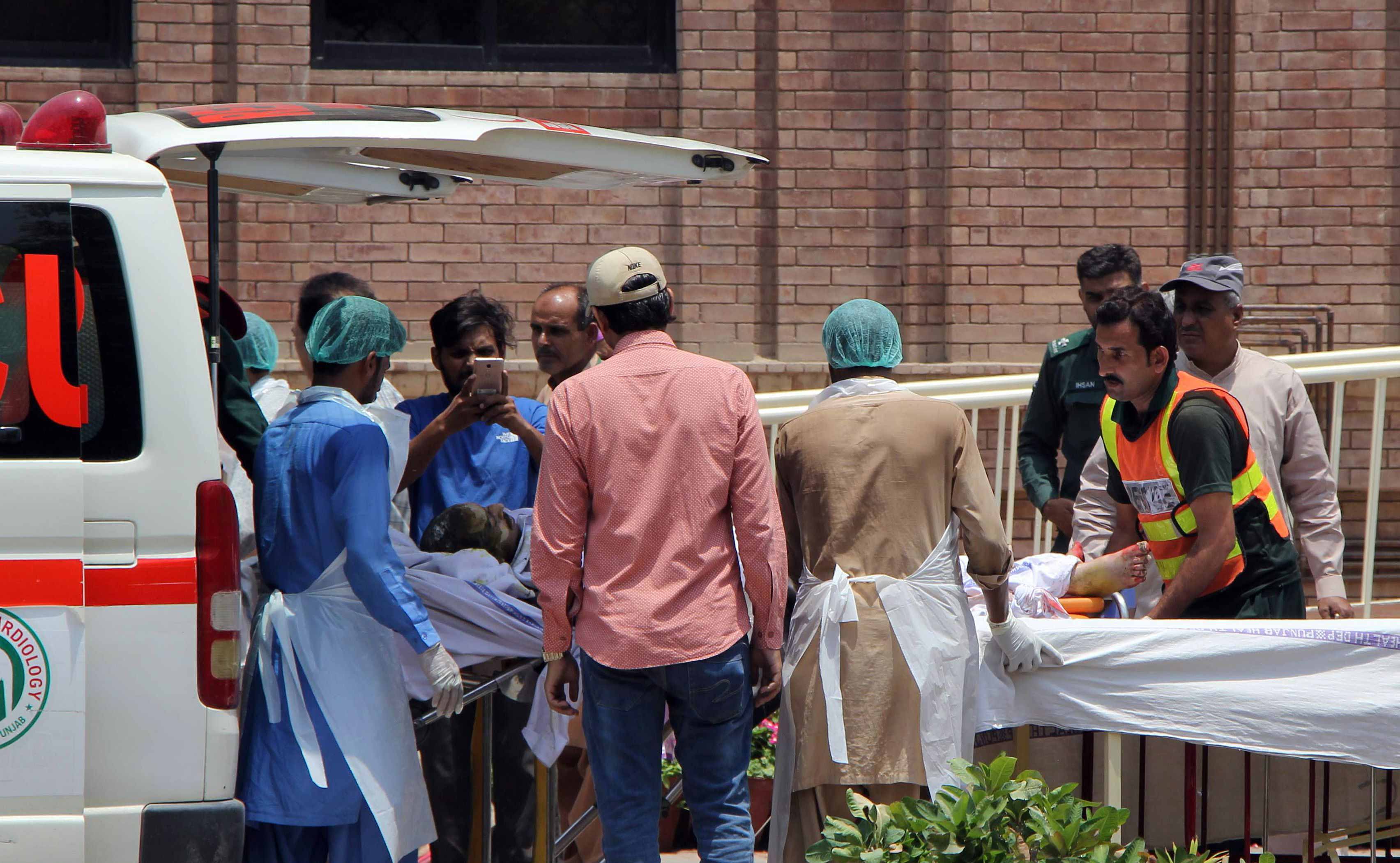 Punjab government spokesperson Malik Ahmed Khan said the chief minister have deputed his helicopter for rescue work.

                                                                                                            MSP


Do you like this post?
---
@movesolpeacepk
tweeted this page.
2017-06-25 10:32:20 -0400
Msp Admin
published this page in
MSP is on the Move
2017-06-25 10:23:46 -0400